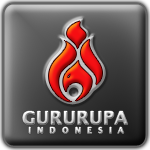 Compatible with DLC 1.00
Kitserver 13.0.1.2.
Fully licensed BPL (Arsenal, Chelsea, Man. City appear on UCL).
Update transfer for BPL teams.
Add National Team's kits (Argentina, Brazil, Netherlands) and Asian National Teams.
Licensed Netherland and South Korea.
New bootspack.
New ballpacks (all league & cup assign already).
League and Cup logo corrected.
Add Bundesliga and NPower Championship (no actual roster yet).
Real FIFA referee kits.
PS3 pad replacing Xbox 360 pad logo.
Indonesia and Malaysia playable on BAL mode.
Add face to Indonesian players (Irfan, Okto, Eboy, need help for the rest).
Gelora Bung Karno (in game stadium).
Free Download G1SL 2013 Season 0.1 (BETA)